We got your
back

.


Craft the perfect seat.
Every individual's relaxation needs are unique. The Automatic Lumbar Following System ensures you find your comfort sweet spot. Seamlessly navigate through a plethora of seating options, all designed for your discerning taste and ultimate well-being.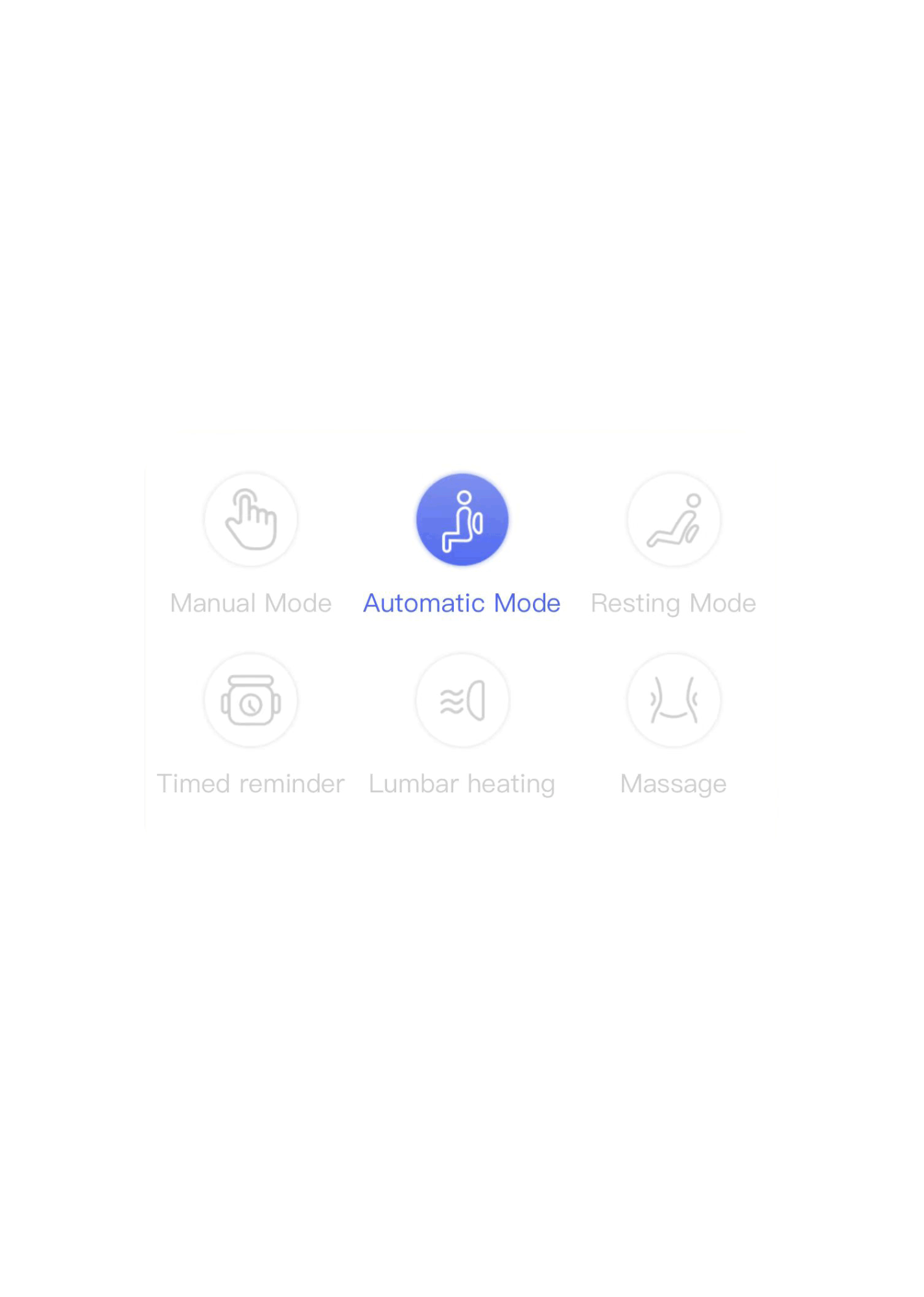 Personalized comfort system.
Choose from Manual, Automatic, Resting Modes, or Timed Reminders. Enhance with Lumbar Heating and Massage for tailored relaxation.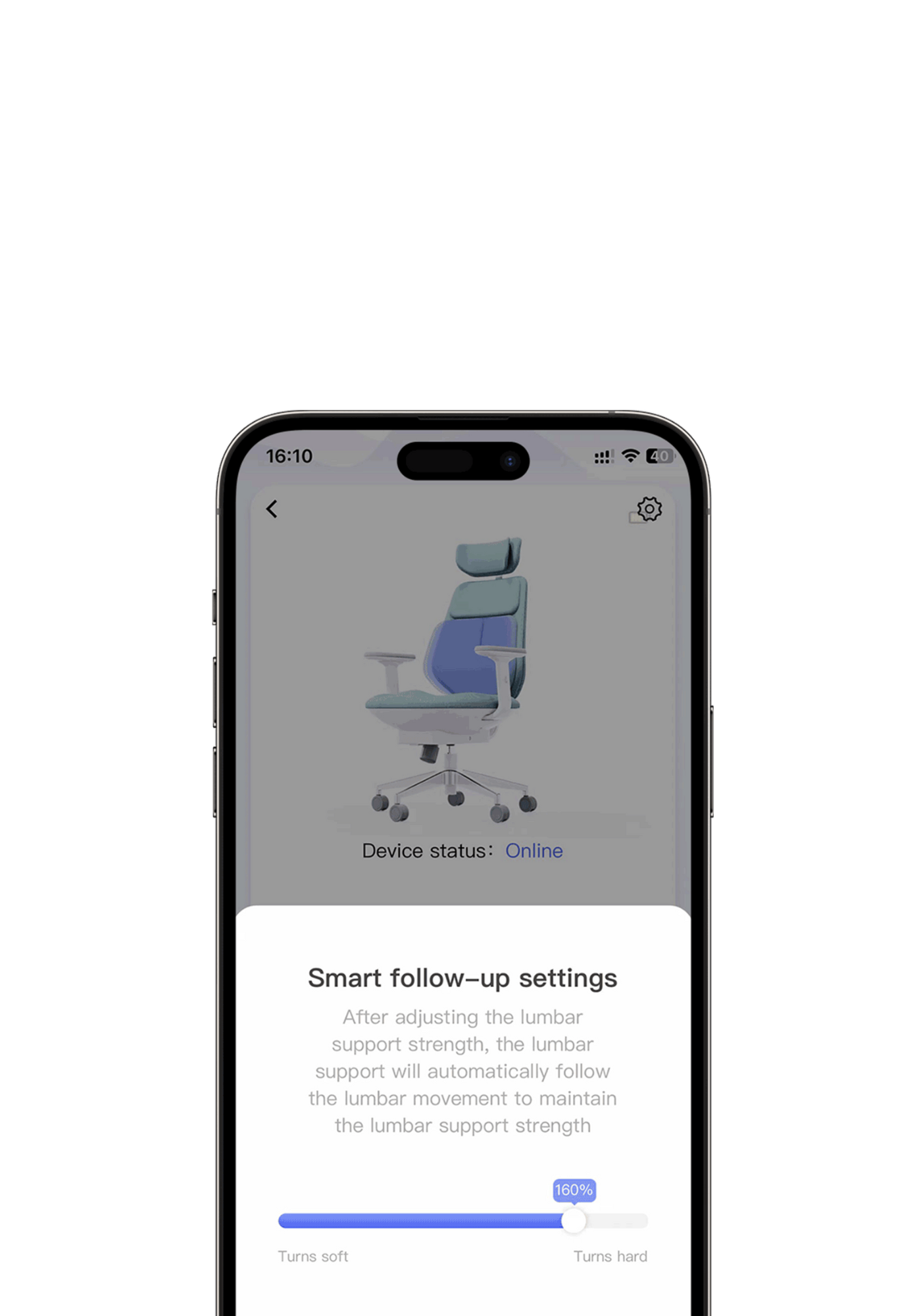 AI Adaptive lumbar support.
After setting your lumbar strength, the system seamlessly aligns with your spine to maintain consistent support.
A refined insight into your seating and wellness.
With our Seating Analysis, understand your sit patterns, breaks, massage sessions, and lumbar support use, enabling smarter choices.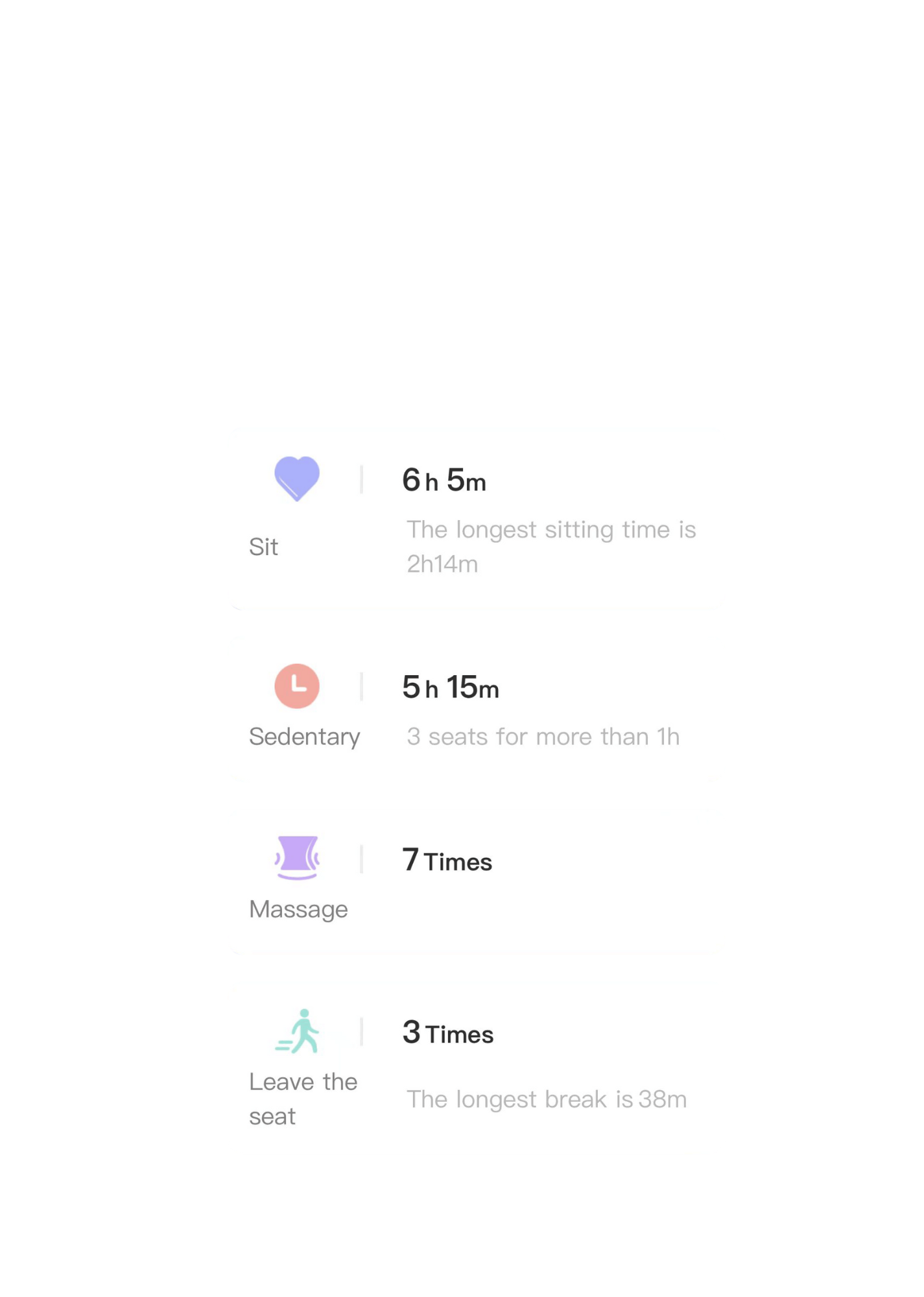 Get insights into your seating patterns.
The smart chair tracks 'sit' and 'sedentary' times, prompting massages or breaks for optimal health.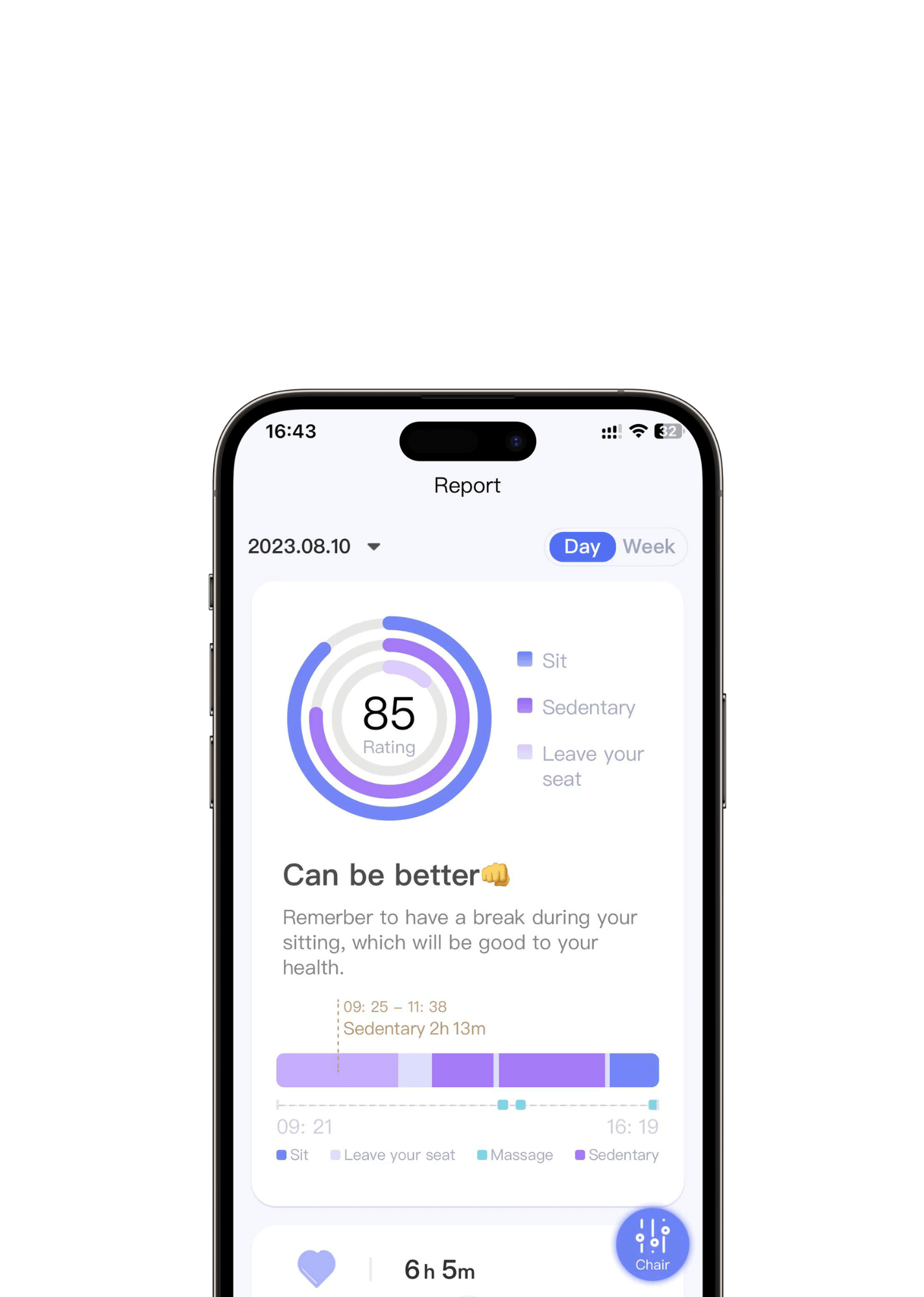 Master your posture daily.
Obtain a Health Posture Score from Sit and Sedentary Ratings. Every seat adjustment enhances your wellness score, encouraging improved seating habits.

Dynamic Support Air Smart Chair
Brilliantly automated. Incredibly adaptive. 30-day risk-free trial.